On December 7, 16 Service Dogs will be Delivered to Veterans Across the Country
MADISON, Wis., December 06, 2021–(BUSINESS WIRE)–Fairway Independent Mortgage Corporation, Fairway Wholesale Lending, and the American Warrior Initiative (AWI) have announced that they will deliver 16 service dogs to 16 deserving military servicemembers on Tuesday, December 7.
A service dog will be presented in honor of each of the 13 fallen servicemembers killed on August 26, 2021, in Afghanistan. The remaining three dogs will be presented to honor servicemembers who served in Iraq, Afghanistan, and Korea.
"What an honor and privilege it will be to grant 16 service dogs to 16 veterans in a timespan of less than one hour. These presentations will be happening in locations all around this nation!" said Louise Thaxton, AWI director and co-founder and a Fairway branch manager. "This special day brings our funded service dogs total to 96 in 2021. Four more dogs will be presented in the next ten days, making the total 100 dogs. The number of dogs presented in 2021 has doubled from the 50 given in 2020."
This will be the most veteran grants donated in an hour in the history of the AWI – giving out more than $250,000 in service-dog and family grants in total. And it's all happening between 12:00 noon and 1:00 PM CT on the anniversary of the bombing of Pearl Harbor.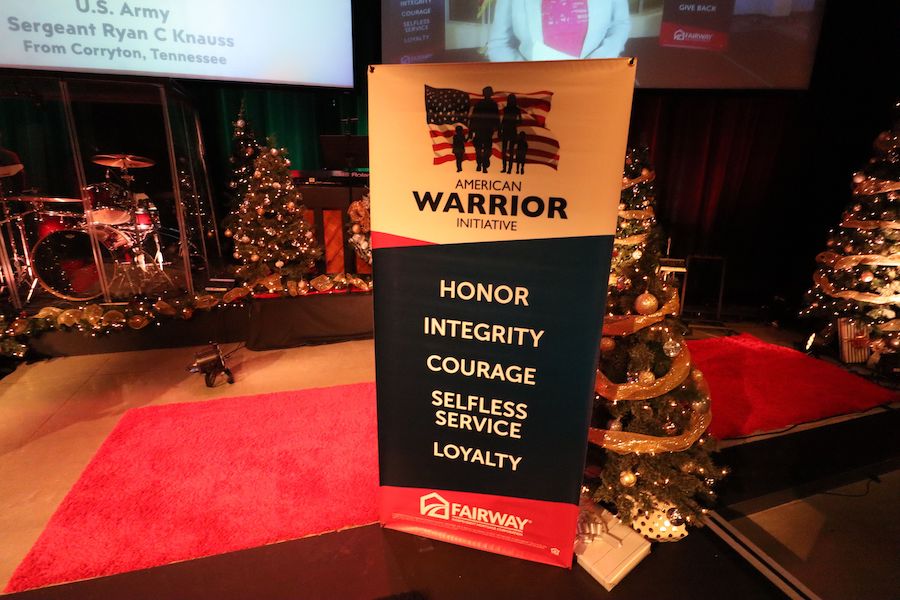 On December 7, military veterans in the following cities (below list alphabetized by state) will be formally recognized for their service to our nation and receive a grant for their service dog:
Glendale, Arizona; one veteran

Sacramento, California; one veteran

Colorado Springs, Colorado; one veteran

Wilmington, Delaware; three veterans

Lisle, Illinois; one veteran

Fishers, Indiana; one veteran

Leesville, Louisiana; one veteran

Solon, Ohio; one veteran

Carrollton, Texas; two veterans

Draper, Utah; one veteran

Brookfield, Wisconsin; two veterans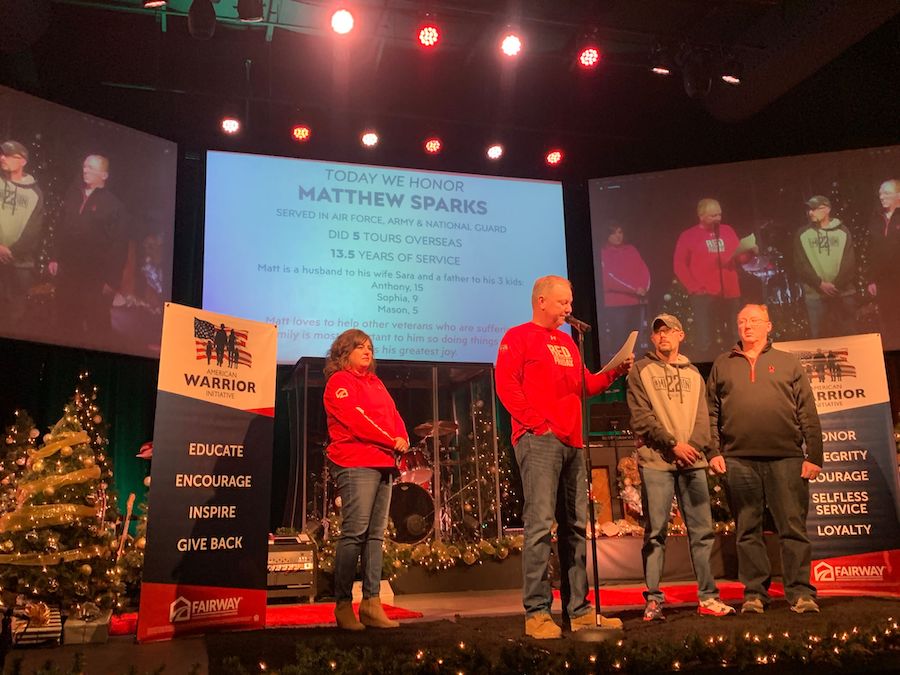 Fairway underwrites all expenses of the non-profit American Warrior Initiative and Fairway employees have donated millions of dollars to AWI, enabling the organization to provide funding for hundreds of service dogs for deserving veterans and active military members over the past five years.
Fairway founded AWI in 2015 as its way to give back to active-duty service members, veterans and first responders, and to help local branch efforts to fund initiatives for these deserving heroes of America.
The mission of AWI is to educate, inspire and encourage Americans to give back. The AWI team is on a mission to bridge the military-civilian divide by bringing awareness to civilians all over this country of the challenges facing servicemembers and encouraging servicemembers that there are people who do care.
About Fairway Independent Mortgage Corporation
Fairway Independent Mortgage Corporation (NMLS #2289) is a full-service mortgage lender with a wide array of innovative products that help make homeownership more affordable with the speed and service its clients deserve. Based in Madison, Wisconsin, Fairway is dedicated to finding great mortgage options and providing some of the fastest turn times for its borrowers.
Since opening our doors 25 years ago, our team has helped thousands of Americans achieve their dream of homeownership. We have been dedicated to providing unparalleled customer service. Fairway now employs nearly 11,000 team members, including more than 3,000 producers and over 600 branches nationwide. With a strong focus on purchase business, we continue to grow each year, funding over $65.8 billion in 2020. Putting Americans in homes is what we do! #FairwayNation